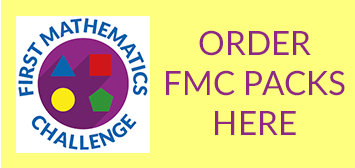 **FMC for 2019 has now closed. Orders for 2020 will be taken from January onwards. You can download the 2019 paper for free on this website!**
Welcome to our brand new Challenge!
The First Mathematics Challenge (FMC) has been specifically created to give all pupils in Years 3 and 4, P3 and P4 in Scotland and year 4 and 5 in Northern Ireland, the opportunity to take part in a National Challenge.
The FMC has been created for all your pupils. It is our intention that mathematics is portrayed as enjoyable, exciting and engaging for younger pupils and the FMC should provide an entertaining yet educational ending to the school year.
Sign up to receive information about First Mathematics Challenge 2020