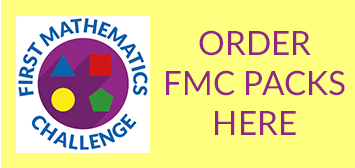 ---
*UPDATE*
We would like to say thank you for your continued support for the First Mathematics Challenge during these challenging times.
It became clear that the FMC would not be able to go ahead as normal this year. We felt this wasn't a reason to cancel the FMC however...
We are pleased to say the FMC is going online!
The Challenge will take place during 22nd June - 10th July and will be live throughout these three weeks.
From the week beginning 15th June we will begin sending participating schools details for taking the Challenge as well as the unique link needed to access the paper.