What a year we have had!
The scores for this Bonus Round are a real testament to the hard work of all the teachers and pupils involved. Well done to everyone who took part.
We were very pleased that we were able to return to some normality and run the Bonus Round this year. Almost 57,000 pupils took part in the Challenge in November 2021, with those scoring 20 and above being invited to take part in the Bonus Round in February 2022.
" Our Pupil was incredibly excited to have got through to the bonus round of the Primary Maths Challenge and was very happy to sit the paper"
The Bonus Round paper was very well received. It started with some easier questions…

That got gradually harder…

And finished with a great brain scratcher that had everyone thinking…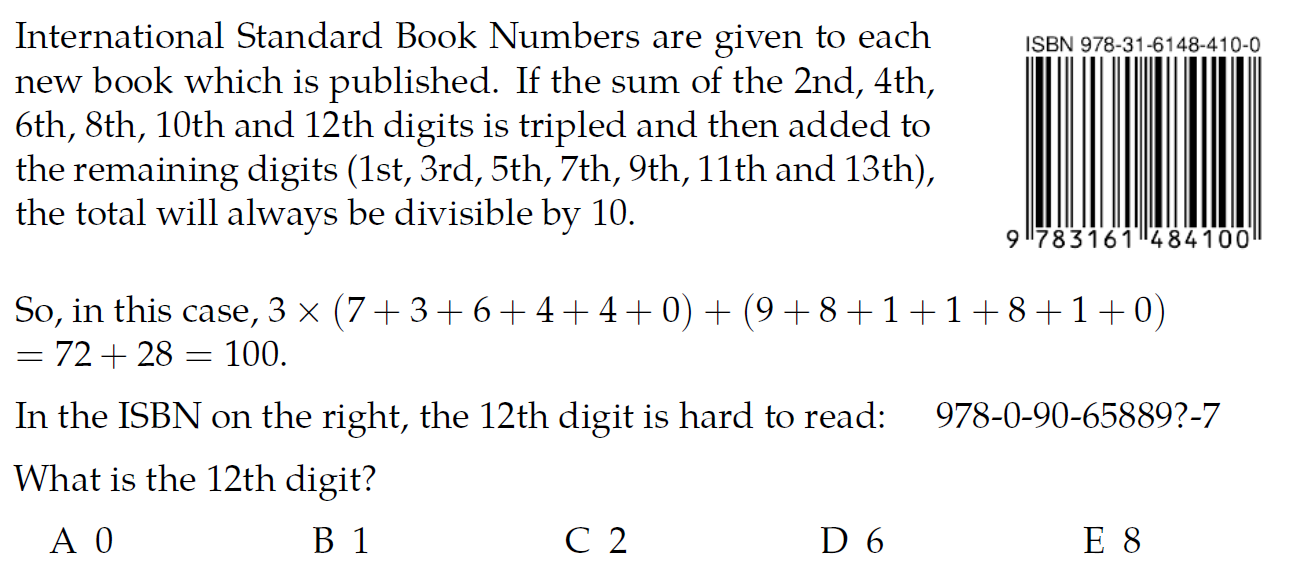 As always, the pupils enjoyed taking part.
"Thanks for the organisation - the kids always love taking part!"
"Thank you, it was a great challenge and all the children have been buzzing with excitement. Question 25 provided lots of discussion following the challenge."
If you are celebrating an award winner in your school, please send us photos! We love to see the different ways your pupils are celebrated!
Pupils achieving gold, silver, or bronze in the February 2022 Bonus Round paper, have been published below;
| | |
| --- | --- |
| Gold | 400 pupils scoring 21-25 |
| Silver | 935 pupils scoring 17-20 |
| Bronze | 358 pupils scoring 14-16 |